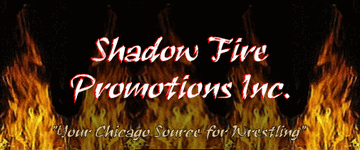 EXTREME CHAMPIONSHIP WRESTLING
(ECW)
(1992-2001)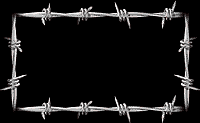 THIS SECTION REFERS ONLY TO THE ORIGINAL ECW.

FOR MERCHANDISE RELEASED THROUGH WWE AND THE WWE REBOOT, CHECK OUR WWE SECTION.




Before it was "extreme", ECW was originally a small independent promotion called Eastern Championship Wrestling, founded by Tod Gordon, and was a member promotion of the National Wrestling Alliance, or NWA, the governing body of pro wrestling, that was an outgrowth of the defunct Tri-State Wrestling Alliance and featured many of their stars.

Before the existence of ECW, Joel Goodhart had an independent promotion in Philadelphia called Tri-State Wrestling. Much like any other independent promotion that was running, especially in the northeast, the whole concept of Tri-State was to bring in guys who were fresh off WWE, WCW or AWA television ¡V big name national or international stars working for a non-affiliated promoter. Usually, guys freshly fired, freshly quit or in between promotions, would come in for one-nighters. Eddie Gilbert, who was fresh out of WCW, and Cactus Jack, who wasn¡¦t getting full time work in WCW, had a tremendous series of matches in Tri-State. Like all of these promotions, there was no way Joel Goodhart could cover the expense of flying all of these major names in and paying them their one-night fees. So, Tri-State went out of business. One of the investors in Tri-State was a pawn shop-slash-jewelry store owner in Philadelphia named Tod Gordon. Tod continued on the concept of bringing in big names like Jimmy Snuka, Don Muraco, Jim Neidhart, Terry Funk, Stan Hansen, Abdullah the Butcher, Kevin Sullivan, Ivan Koloff ¡V you name it ¡V and started running shows in 1992 at some local Philadelphia-area bars, then at Cabrini College, and hired Eddie Gilbert as his lead producer of television. Gordon was running small shows using big names and he got into a conflict with an NWA-affiliated promoter in New Jersey, because they started running events on the same evenings and were trying to schedule some of the same performers. At that time, the National Wrestling Alliance did not have one promoter with a television outlet. In June 1993, [Gordon¡¦s] Eastern Championship Wrestling started running at Viking Hall ¡V a bingo hall in South Philly. It was rebranded the ECW Arena and Tod Gordon joined the National Wrestling Alliance, so it was called NWA-Eastern Championship Wrestling. Anybody could join the NWA. It was like buying a membership to a community pool.

In 1994, the NWA was looking to restructure, as WCW had seceded from the NWA for good in 1993 and ceased using their championships. The goal was to bring the NWA back to its roots on the growing independent pro wrestling circuit. A tournament was arranged, with then-current NWA President Dennis Coraluzzo in charge and Shane Douglas selected to be the new NWA World Heavyweight Champion.

However, Gordon and his booker, future ECW owner Paul Heyman, had a different idea for the title, using it to get themselves over, as opposed to having the NWA use ECW to get over and on August 27, 1994, in the finals of the tournament, Shane Douglas won the championship, but then threw it to the ground, refusing the honour and cut a memorable promo decrying the NWA to the shock of not only the fans, but Coraluzzo himself. Douglas then declared himself the champion of a new promotion, EXTREME Championship Wrestling, vocalising the desires of Gordon and Heyman to break their promotion away from the NWA.

Officially withdrawing from the NWA shortly after Douglas' vacating the title and now free of the restrictions of having to use NWA-affiliated wrestlers and sanctioned matches, could now move the promotion in the direction Heyman envisioned for it, which is a blend of Mexican Lucha Libre, Japanese "death matches", and amateur-style technical wrestling, with less focus on outlandish cartoony gimmicks which was in style at the time to a grittier style, with more serious and realistic characters and motivations that would become ECW's hallmark and a percursor to the future direction of pro wrestling in general and the WWF's "Attitude" era in particular.

Heyman (and later the WWF's Vince McMahon in regard to his own product) would defend the ultra-violent aspects of the product (to include violence on women) as reflective of a changing society, as well as the changing tastes of wrestling fans.

It was Douglas who, on Aug. 27, 1994, won a tournament to become the new NWA Heavyweight Champion, and then threw the title down and proclaimed the death of the National Wrestling Alliance and the birth of the ECW World Heavyweight Championship. WWECLASSICS.COM: In the past, you¡¦ve made the analogy that ECW needed to be the wrestling equivalent of Nirvana to the dated notion of hair bands, but what exactly did the NWA represent? What were you trying to get away from? HEYMAN: It was an organization whose letters lived past its time. The NWA was dead. There was no NWA anymore. The NWA had been a powerful string of promoters who recognized one touring World Heavyweight Champion, who made appearances all over the country and all over the world for all different promoters who had television outlets and local stars. There were no more local stars. There were no more television outlets. Therefore, there was no more NWA. The major television outlet for the NWA had been SuperStation TBS, but when the Turner organization decided to brand their product World Championship Wrestling ¡V which had been the name of the TV program, but not the name of the promotion ¡V that was the death of the NWA. WWECLASSICS.COM: Why did this all come to a crescendo at the ECW show on August 27, 1994? HEYMAN: As all of this was happening, there was all of this petty bickering going on, involving the NWA-affiliated promotion in New Jersey. The time came to crown Shane Douglas as our ¡§Franchise player¡¨ and our Extreme World Heavyweight Champion. With the New Jersey promotion kicking and screaming around every turn regarding the way we were going to crown a champion, the decision was made on our end to do everything in one fell swoop: smack down the NWA promotion in New Jersey because of the games they were playing with us; throw down the past ¡V both physically and metaphorically ¡V by having Shane Douglas toss the NWA Title to the mat; and most importantly, brand ECW under the name of ¡§Extreme¡¨ and launch ourselves into the position to claim that there was WWE, WCW and now there¡¦s ECW. WWECLASSICS: Who, other than you, Shane and Tod Gordon knew what was going to go down that night? HEYMAN: Nobody. I first pitched it to Tod, then I pitched it to Shane Douglas. Shane had the blessing to abandon the mission, even in mid-stream during the speech. HEYMAN: Shane Douglas¡¦s work in the first 11 months as The Franchise of ECW was so groundbreaking. He made people forget about his on-air persona in WCW and successfully reinvented himself as The Franchise in ECW. He became a homegrown talent in the same way The Public Enemy, Tommy Dreamer and Joey Styles were recognized as homegrown talent. Though the term ECW Original wasn¡¦t in vogue during August 1994, he was certainly accepted by that audience with the branding stamp of ECW across his persona. WWECLASSICS.COM: On the episode of Hardcore TV that featured Shane¡¦s speech, a promoter states backstage that what had just transpired in the ring was a disgrace and Shane Douglas had no right to throw down the NWA Title. Is there any truth to the rumor this NWA promoter was in on the plan from the beginning and his statement was orchestrated in advance to set up a rivalry between the National Wrestling Alliance and Extreme Championship Wrestling? HEYMAN: I¡¦ll give it to you straight. We were already neck-deep in the shark-infested waters of throwing down the NWA Title and all the fallout that was going to come our way from doing so. We had called our audience to take up arms and be ready for war. We knew we picked a fight with the rest of the world. The double-cross was complete. The NWA promotion in New Jersey had picked so many fights with us. I stepped in a month earlier to warn them to back off. I figured, being young and aggressive, that I was going to go all the way. When the NWA promoter from New Jersey came backstage in horror that he had been publicly double-crossed, my spin to him was, ¡§This is great. Now we can create this behind-the-scenes scenario and both draw money with it. You need to immediately make a statement for television that although Shane Douglas threw down the championship, the NWA still recognizes him as the World Heavyweight Champion. We will build it up to Shane losing the title at one of your shows, so we have an even bigger controversy.¡¨ Of course, none of this was our plan.

The end of ECW began when WWE inked a deal in 2000 to air their show, Monday Night Raw, on TNN, The National Network, formerly known as The Nashville Network. The terms of WWE's contract would include an exclusivity clause that would see ECW unceremoniously dumped in favour of WWE.

Although Paul Heyman attempted to find a home on USA Network, WWE's former home, and Fox Network, he was ultimately unsuccessful, mostly due to upfront monies he would need to broadcast ECW TV.

With no TV home in 2000, ECW was dead in the water, despite having monies owed to them. Paul Heyman related to Steve Austin on his podcast that pay-per-view provider In Demand Networks owed ECW nearly three million dollars in pay-per-view revenue, but in a conversation with the CEO of InDemand, Heyman claimed that InDemand refused to pay ECW what they owed the company, claiming that it was cheaper to settle the debt in bankruptcy court then to pay ECW, unless ECW was able to find a new television home.

Ultimately, ECW was unable to land a favourable television deal, declaring bankruptcy in early 2001, with WWE acquiring the ECW video library in 2003, as remuneration for the loans the company provided to ECW.