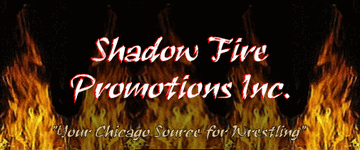 MERCHANDISE DISCOUNTS
REFER A FRIEND


Refer a friend to us that purchases $25 or more of merchandise at one time, and you can take $5 off your next order from us of $25 or more at one time. Please note that your friend MUST mention your name as having referred them at the time of their order for you to qualify for this offer.

MILITARY DISCOUNT


Show us either your valid Military ID (Active Duty or Reserve), your Veterans ID (separated or retired), your VA ID, or a certified copy of your DD214 (copy 4, showing character of service/character of discharge) for 15% off your entire order (not including shipping). Military discounts ONLY apply for those individuals with an honourable character of service.


In order to qualify for military discount, buyer MUST be the same person as is on Military ID or Veteran's ID, with exception of orders being shipped to overseas military addresses (APO/FPO) or U.S. military bases.


Military dependents are also eligible for the 10% merchandise discount. Simply present your current Military Dependent ID (copy is fine) to us. Again, in order to qualify, buyer MUST be the same person as is on Military Dependent ID.


Once you have completed one military order from us, we will keep your information on file, so you do not have to submit it over and over again. Just make sure to mention your military discount when you order, so we can verify. However, once your current Military ID (of any kind) expires, you will have to re-submit your information to us, and we will replace your old information with the updated information. We do request that you please update your mailing information with us when you transfer duty stations so we can make sure we have your proper mailing address when we ship your merchandise. (We will always verify your shipping address, though!)


Please note, we do NOT need to see personal data of any sort on your military ID. Just the information that shows your duty status and (if no longer active duty) character of service. We request that you PLEASE black that out FOR YOUR OWN SAFETY AND PROTECTION before sending us any information.