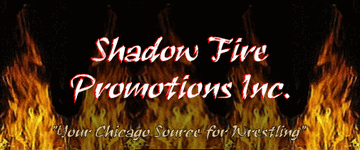 DISC REPAIR




We can now repair your damaged CDs, DVDs, and Blu-Ray discs.

Starting at $7 for lightly damaged discs and $10 for more moderately damaged discs, postpaid in the USA, we will clean the surface of your discs so they play like new again! Save $1 by sending us the disc without the case in a plain CD envelope.

Simply email our special orders desk at orders@sfpincchicago.com. Make sure to put "disc repair" in your subject line so we can be expecting your disc and arrange for payment! All prices here are per disc. Overseas customers, we can clean your discs, too! Just contact us first at the email listed above so we can quote you return shipping.

Once everything has been arranged, mail your disc to:



Shadow Fire Promotions, Inc.
P.O. Box 2746
Chicago, IL 60690



We can also replace your damaged cases at an additional cost if you want.

Please note, prices quoted are only for cleaning. If you want to request we play it post-cleaning, add an additional $2 to the prices above.

Cheques and money orders should be made out to Shadow Fire Promotions, Inc.

Thank you!






Flag counts since 10 September 2008