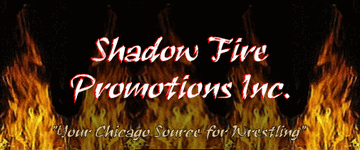 REQUESTING A CATALOGUE BY E-MAIL
The easiest way to get a catalogue sent to you is to join our Yahoo group below. This will get you our catalogue sent directly to your inbox every time it's updated. You don't have to do a thing!
Prior catalogues are stored in the files archive of the group, so you can look through last month's catalogue while you wait for the new catalogue to be distributed!
As a group member, you will get "first look" at new items that come into our inventory, as we send notices to the group about new merchandise before we list it anywhere! You can beat everyone else to the punch in getting the newest merchandise in stock!
If you're a fan of independent wrestling, we have complete reviews of the shows we attend posted to the groups, as well.
Alternately, you can view our current catalogue online here.
Also, check out our current catalogue, as well as catalogue archives and other original video clips at our YouTube, Vimeo or DailyMotion Channels.
Want your catalogue mailed to you on CD-ROM? Click on the arrow to learn how!
| | |
| --- | --- |
| | |